Navigating the steps to postsecondary education - Advising, Applications, and Aid
CapCAN collaborates with the College Advising Corps at Michigan State University (MSU), the University of Michigan (UM), Advise MI, and AmeriCorps VISTA to provide one-on-one assistance for high school students and create a college-going culture.
School Partners for college advising include:
Ingham County: Dansville, Holt, Lansing Eastern, Everett, Sexton High Schools, Stockbridge, Waverly, Webberville School Districts, and the Wilson Talent Center.
Eaton County: Charlotte, Eaton Rapids, Maple Valley, Relevant Academy, and Potterville School Districts.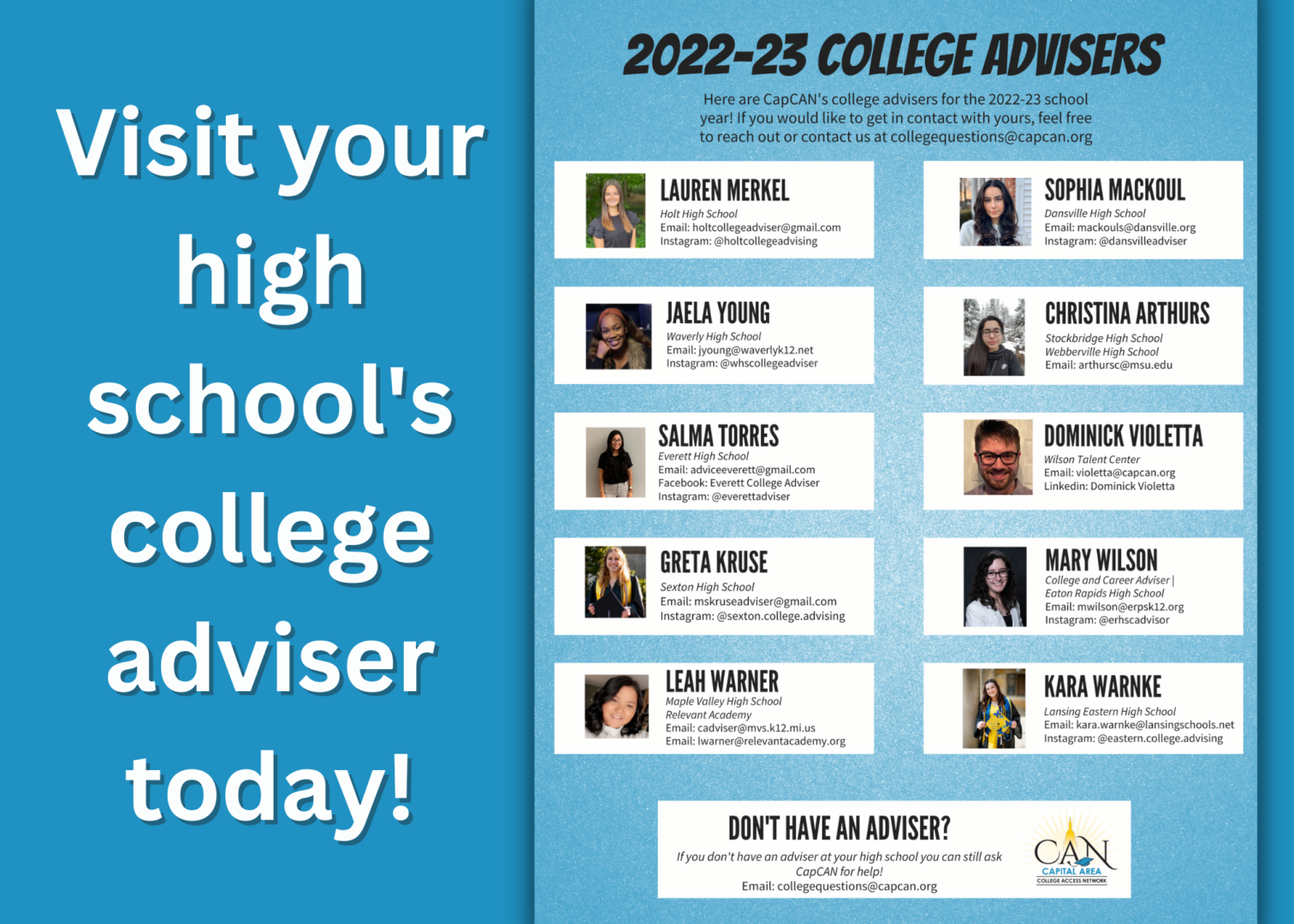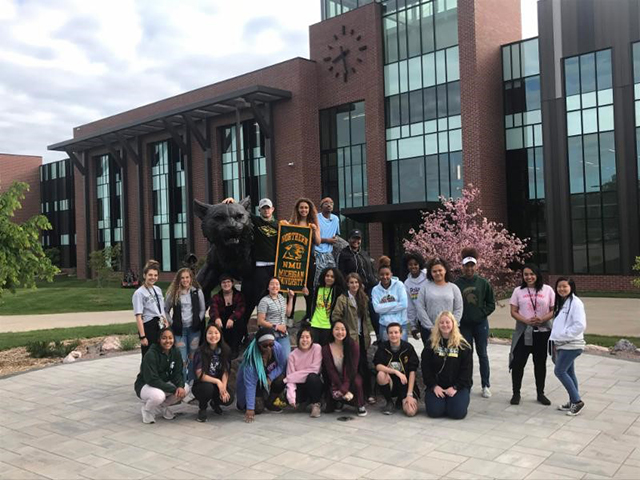 Explore Postsecondary Opportunities
When considering your journey during and after high school, think of your aspirations and dreams! Exploration is the first step for you to determine post-secondary college plans. CapCAN encourages you to follow your dreams when deciding to go to college, technical school, or directly to the workforce.
Here are CapCAN brochures in 6 different languages to help in your search for post-secondary college plans.
Michigan College Resources
CapCAN recommends these Michigan resources to assist students with college exploration and finding the right match and fit for their postsecondary path.
Michigan College Access Network
MCAN's Goal is to increase college readiness, participation, and completion in Michigan, particularly among low-income students, first-generation college-going students, and students of color.
The Michigan Association of State Universities
The Michigan Association of State Universities (MASU) serves as the coordinating board for Michigan's 15 public universities, providing advocacy and fostering policy to maximize the collective value these institutions provide in serving the public interest and the state of Michigan. This website acts as a gateway for students to learn about the public colleges in Michigan.
We Are The Independents is an outreach program of the Michigan Colleges Alliance – a collective of the top 14 excellent independent colleges and universities located throughout Michigan. This website acts as a gateway for students to learn about the private colleges in Michigan.
Michigan Colleges Online allows students the opportunity to take classes that aren't available at their own college for various reasons, while still receiving support services at their convenient "home" college. All credits earned at "Provider Colleges" transfer back to the student's "Home College."
Do you want a job or a calling? A 4-year degree from a Michigan public university can make the difference. And financial aid can make it possible. A four-year degree from a Michigan public university costs an average of 40% less than full price with scholarships and financial aid.
The Office of Postsecondary Financial Planning encourages students to pursue post-secondary education by providing equal access to student financial resources and information. They have various student financial assistance programs that give students the guidance and funding necessary to pursue their educational goals.
National College Resources
CapCAN recommends these national resources to assist students with college exploration and finding the right match and fit for their post-secondary path.
U.S. Citizenship & Immigration Services
During your naturalization interview, a USCIS Officer will ask you questions about your application and background. You will also take an English and civics test unless you qualify for an exemption or waiver. The English test has three components: reading, writing, and speaking. The civics test covers important U.S. history and government topics. See this website to learn more about the test and the free study tools available to help you prepare.
Edutopia is a trusted source shining a spotlight on what works in education. Edutopia shows people how they can adopt or adapt best practices, and tell stories of innovation and continuous learning in the real world.
uAspire is a nonprofit organization ensuring that all young people have the financial information and resources necessary to find an affordable path to and through college. Their focus is on college affordability and removing financial barriers so that every student has an equitable opportunity to graduate from college and succeed in life.
America's Promise Alliance is the driving force behind a nationwide movement to improve the lives and futures of America's youth. By bringing together hundreds of national nonprofits, businesses, community and civic leaders, educators, citizens, and young people, the Alliance does what no single organization can do on its own: catalyze action on a scale that reaches millions of young people.
The Purdue University Writing Lab and Purdue Online Writing Lab (OWL) assist clients in their development as writers—no matter what their skill level—with on-campus consultations, online participation, and community engagement. The Purdue OWL offers global support through online reference materials and services.
Campus Pride serves LGBT and ally student leaders and campus organizations in the areas of leadership development, support programs and services to create safer, more inclusive LGBT-friendly colleges and universities. It exists to develop, support and give "voice and action" in building future LGBT and ally student leaders.
Parchment is the most widely adopted digital credential service, allowing learners, academic institutions, and employers to request, verify, and share credentials in simple and secure ways. This will make sending transcripts easier.
The Common Application (Common App) is a non-profit membership organization representing nearly 900 diverse institutions of higher education. They connect applicants and those who support them to a wide array of public and private colleges and universities across all 50 U.S. states, and 20 countries.
Leading College Test Preparation Tools
Test preparation is an important step for students on their path to college, and metric CapCAN uses to evaluate student readiness in our community. The following resources are leading college test prep tools we recommend to students.
College Board produces widely known assessments such as the SAT, PSAT, and AP. They have also compiled one of the most extensive websites dealing with college and career preparation on the internet. The State of Michigan uses the SAT standardized test for college readiness assessment.
KnowHow2GO is a campaign to encourage students and veterans to prepare for college. This website has advice, links to resources, and many other features to inform prospective college students about the college-going process.
Preparing to take the PSAT and SAT? Create a user account with Khan Academy and practice now. This account is free for anyone, anywhere. Khan Academy offers practice exercises, instructional videos, and a personalized learning dashboard that empower learners to study at their own pace in and outside the classroom. They have courses in math, science, computer programming, history, art history, economics, and more.
The Michigan eLibrary provides more than 1,000 online career-oriented and educational learning resources, including eCourses, e-Tutorials, e-Tests, and eBooks.
Students can learn about the college application process and what student aid options are available, celebrate college decisions, and ensure students know the critical enrollment steps once they have decided where to go.
Visit College Campuses With CapCAN!
Summer College and Career Exposure
Summer is a great time to explore colleges and careers by attending camps, college visits, and participating in summer jobs or internships.
If you are interested in visiting a college campus during the summer, please contact CapCAN at [email protected] for more information about programs near Lansing and in the Upper Peninsula.
Summer Camp Programs promote college and career readiness. Colleges, high schools, non-profits, and local communities host hundreds of summer camp options. These camps provide meaningful learning opportunities for elementary and middle school students to try out careers, explore new topics, be creative, and promote skills like independence and organization, which all help prepare them for life after high school. High school and college students gain valuable work experience to complement their academic life. Learn all about them below!
CapCAN encourages families to check out their local summer camp options early and ask about financial and transportation assistance.
Michigan State University Spartan Youth Programs (SYP) offer pre-kindergarten through 12th-grade programs, including day and overnight options. Browse the endless programs by clicking and submitting the student's interest! Some programs even offer college credit. Visit http://www.spartanyouth.msu.edu/ for more information.
Ingham Intermediate School District offers different summer programs during the summer for students of all grades. Want to learn more? Visit their website at http://www.inghamisd.org/thelatest/events/
Lansing Community College offers a wide variety of summer programs for educational enrichment and sports through its LCC Youth Programs. Programs are offered year-round, so spots are filled quickly. Applications and fees may apply. Please visit https://www.lcc.edu/community/youth-programs/ for more information on how your students can be part of their summer program!
If you are a student with a strong interest in becoming a physician, Michigan State University runs a program that might be the right fit for you! The Health Sciences Scholar Institute (HSSI) is an intensive non-residential program designed for students interested in the medical profession. Applicants must meet specific criteria to be accepted into the HSSI Program. The program meets Monday through Friday and will require daily attendance and participation at one of the three community sites: Flint, Grand Rapids, and Greater Lansing.
Science-Focused Summer Programs: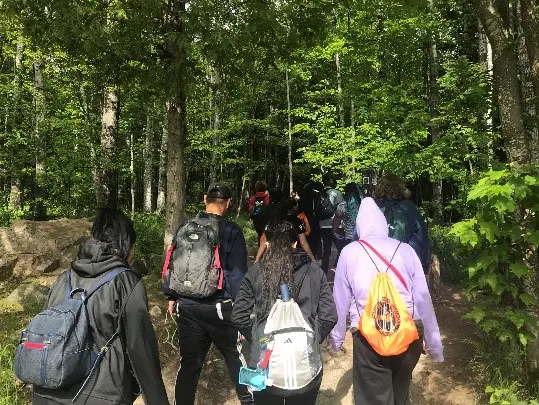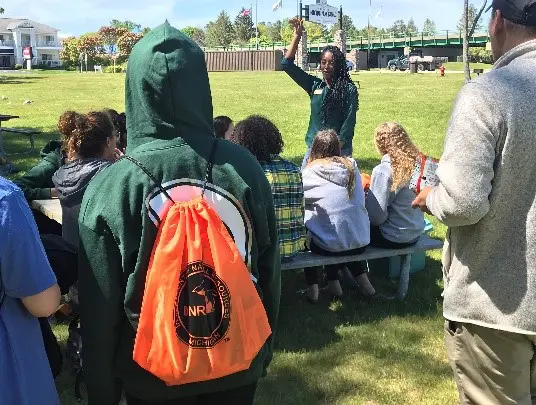 Arts-Focused Summer Programs:
History-Focused Summer Programs: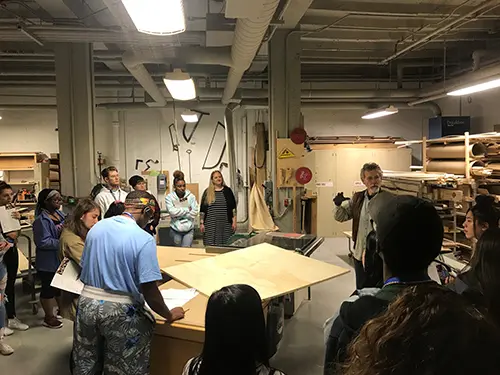 Are you a student who is interested in finding a summer job? How about a summer internship for professional development or experience? How about volunteerism? There are a lot of helpful community resources near you that can assist you in finding a job opportunity, expanding your professional experience, earning volunteer hours, and expanding your knowledge.
The Capital Area Michigan Works (CAMW) is a great way to start looking for employment during the summer or year-round. This network of resources partners their clients with regional employers to fill job openings. Customers are assigned to specialists to match the individual with their job interests. CAMW serves students in the tri-county area who may be eligible for services. If you need assistance looking for employment during the summer, please check out their website or call their customer service (800) 285-9675.
Another helpful employment resource is the Pure Michigan Talent Connect, an online marketplace connecting Michigan's job seekers and employers. You can job search for a particular job title/field and explore careers in your desired interest, skilled trade opportunities, veteran resources, and employers' options. Seasonal employment opportunities with the state of Michigan and local employers are featured now.
Seeking any professional development experience takes preparation for a successful first impression, especially during the interview process. Resumes are a crucial screening tool from the employer's perspective. A resume is a document that is used to present the skills and experience of a person to be considered for an interview. Before submitting your resume to any employer, make sure you have it reviewed by another professional or individual to avoid pitfalls of spelling and grammar errors. In addition, different perspectives from people are beneficial considering the type of job you are applying for. Remember that your resume is a working document as you earn more experience and grow professionally. Always keep your resume up to date.
The internet is a great way to start your employment search. Most employers post jobs on popular job search engines.
Internship and volunteer opportunities can also be essential when building your resume. These websites offer internship and volunteer opportunities for different areas of interest. The State of Michigan Internship Program, or Michigan Non-Profit Association, is one of many websites containing internship placements around Michigan. Check their website for more information.
Please check with your counselor, college adviser, teacher, mentor, or any school staff to ask about additional summer jobs and internships in your area.