Career Exploration is an important part of the post-secondary journey and a crucial step leading into planning for college or training programs after high school. Students in our region have access to several resources to help with career exploration. Xello is something students can access from middle through high school to help explore jobs, careers, and the classes or majors needed to become an expert in a field of choice. All of the resources in Xello are aligned with the state's recommended career pathways or zones that have been adopted in the MI Career Development Model. 
Xello is a self-exploration and planning program that helps people of all ages achieve their potential in school, career, and life. This online resource allows students to develop an educational development plan (EDP) based on their interests, strengths, and weaknesses. Xello also acts as a database that can expose career pathways and offer a glimpse into the education requirements of those careers.
Talent is the greatest concern of employers in our region. High-demand high-wage occupations in our community, such as health care, insurance, IT, and advanced manufacturing, have immediate openings for qualified candidates. 70% of jobs in our region require some form of post-secondary degree or credentials.
The Brookings Institution research shows that young people are more likely to persist in their education, both through high school and into college, if they see the relevance of their academic experience to real-world work experience. Some individuals may drop out of training due to a lack of full awareness of real career opportunities.
Students need exposure to different career pathways, companies, and all the jobs or occupations available in an industry or field. Students must discover how their passion, interests, and skills align with a job. In some cases, future jobs have not even been created.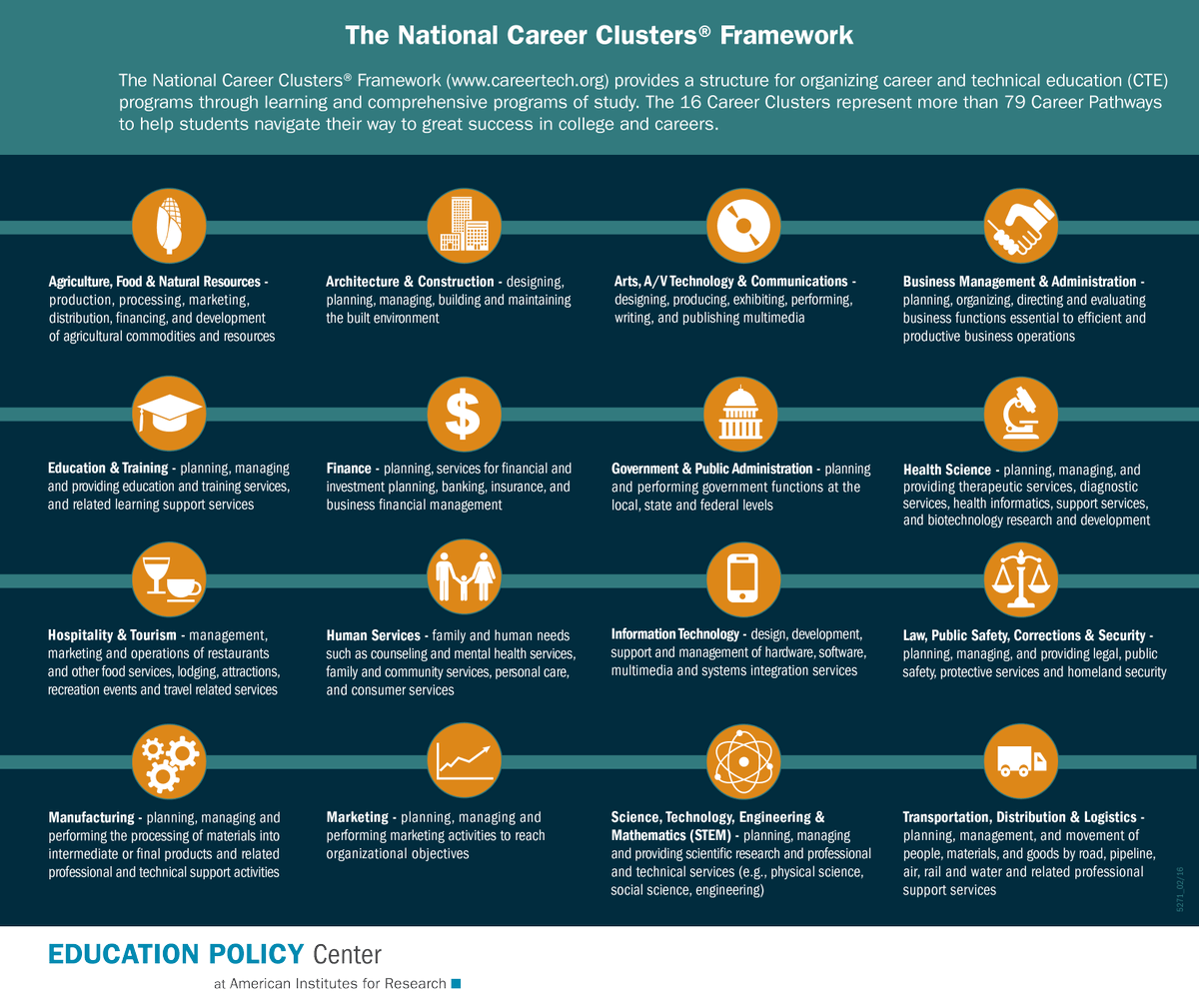 Students can do many different types of experiences to expose them to the world of work. Internships, co-ops, job shadows, job fairs, and informational interviews are just a few ways students can see if a job or occupation is the right fit and supports and sustains them.
Have you ever wondered how you decide what career you want to pursue when you don't know what jobs or occupations are available?
Explore High Demand/High Wage industries in Michigan at the RoadMap to Opportunity. https://roadmap2opportunity.org/
Connecting Education and Careers
Understanding the connection between a job or occupation and the education needed to reach that career goal is essential. CapCAN has developed these brief infographics to highlight the post-secondary degrees and credentials at college and university programs in Michigan that align with the nationally recognized career clusters.
Be sure to talk with your Guidance Counselor to learn more and discuss your exploration of Xello.
Check out CapCAN's Educational Pathways Videos from local professionals about their college-to-career journey on YouTube to learn more. Watch HERE.
Apprenticeship Programs are valuable ways to gain postsecondary skills and training on the job.  Michigan offers many options for apprenticeships through community colleges, union training centers, and companies.
Visit CapCAN's Apprenticeship Database HERE.
To learn more about other apprenticeship options, please visit:
Going Pro
Skilled Trades are careers that often require less schooling and debt than a four-year degree. These jobs are in demand for fields like healthcare, information technology, advanced manufacturing, construction and automotive. Once seen exclusively as a world of manual labor, today's Skilled Trades jobs offer a wide array of opportunities for high school and community college students.
Employers in Michigan are now seeking talent to fill these roles more than ever before. With the skills you develop through professional trades careers, you can earn a great salary and benefits sooner than you imagined.
https://www.mitalent.org/skilled-trades
Capital Area Michigan Works!
Contact your local Michigan Works! Apprenticeship Success Coordinator to assist your company with developing an apprenticeship program or to assist with connecting career seekers to apprenticeship opportunities.
Clinton, Eaton and Ingham Counties
Jayson LaNew
517-492-5511
[email protected]
Women in Skilled Trades
The WIST Apprenticeship Readiness Program (ARP) provides women with a 13-week introduction to construction skilled trades. Graduates of the WIST ARP are fully prepared to interview with one of the Building Trades Unions, to join their Apprenticeship Program, where they can continue their on-the-job training while getting paid.
https://www.wistmichigan.org/apprenticeship-readiness-program-1
LEJATC:  Lansing Electrical Joint Apprenticeship and Training Committee
The Lansing Electrical Joint Apprenticeship and Training Committee has been in the educational business for over 60 years. We have been providing training for the members of International Brotherhood of Electrical Workers local union 665 at Lansing Community College since 1957, the year LCC opened their doors. During our existance we have trained over 1,000 apprentices helping them to become highly skilled electrical workers having highly productive careers and at little to no cost for this training.
For more information on Apprenticeships IN SKILLED TRADES visit these websites:
U.S. DEPARTMENT OF LABOR APPRENTICESHIP
https://www.doleta.gov/OA/occupations.cfm